Are you looking for better communication with your customers, attract more public, increase revenue, reinforce the attractiveness of your product portfolio?
Digital signage is the solution.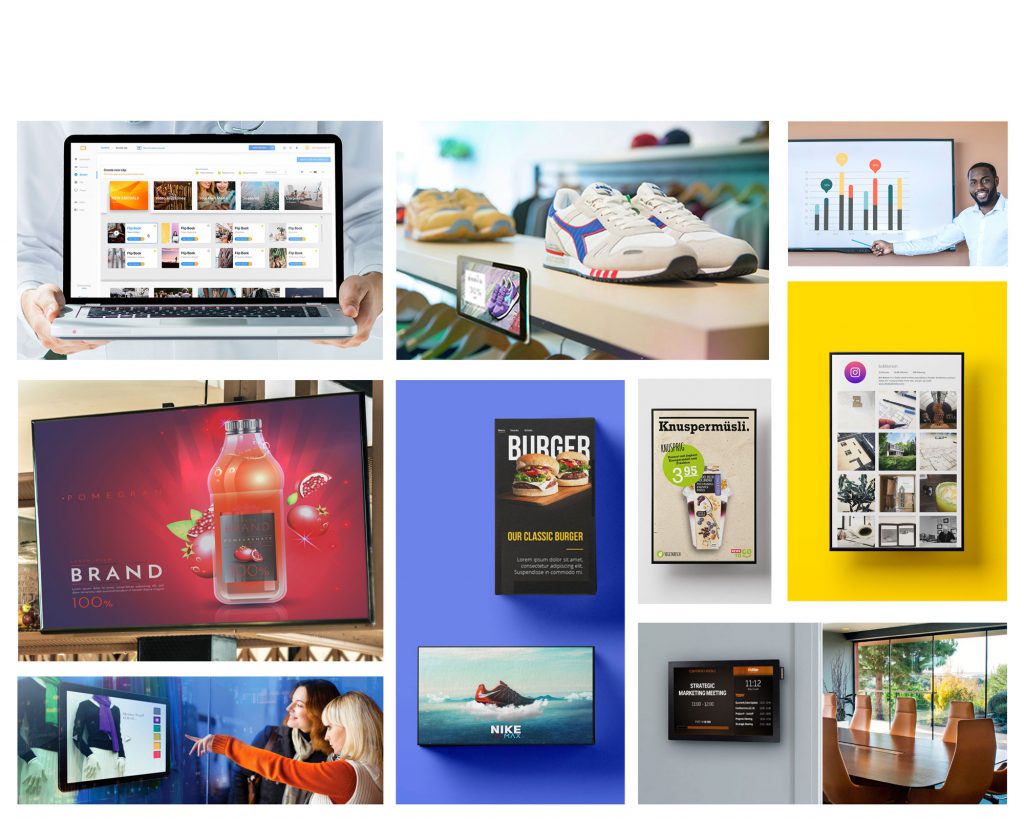 What is digital signage?
Digital signage is a growing communications medium used to transfer information through controlled and connected digital displays – a private TV channel. In contrast to broadcasting, digital signage is used to effectively target specific groups of people at certain locations and times with tailored information and entertainment.
Discover how digital signage can grow your business with a free trial of our cms software: