Digital signage within the retail and brands industry
Digital signage is a great way to inspire shoppers. Demonstrate why they should buy from you. Tell them a story about your products. Provide information about opening hours or treat them to top entertainment within your store. Choose Signagecontrol! We know, better than anyone, how to get the most out of your screens. With Signagecontrol you have everything you need to turn viewers into customers. Our dynamic content is lovingly made for the eager eyes of a retail audience. Surprise your audience with beautiful playlists that you can easily create yourself. Looking for higher value attention? Link Social Media TV to your channel or choose one of the other features!
Shopper Marketing
POS TV (point of sales TV)
Create the ultimate in-store customer experience. Place your screens on product shelves and show your product-specific promotion or demo video. With POS TV you are engaging with your customers exactly where information is being processed, options are being analysed, and decisions are being made: next to your products, on the shelves.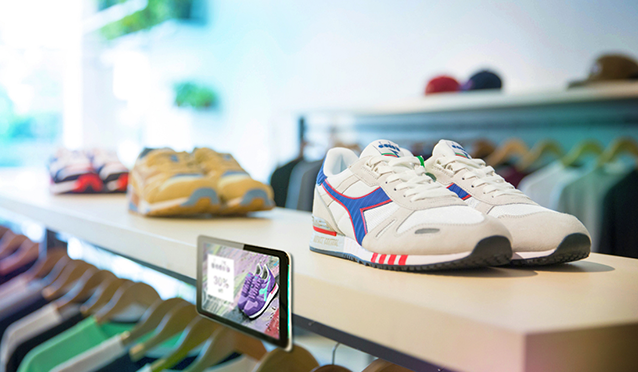 Kids TV
Children are fun. Until they get bored. Don't miss out on sales, give your customers' kids something to look forward to. Keep them busy with Kids TV. A vibrant combination of TV programmes, packed with games, cartoons and music. Bring the kids!
Social media on your screens? Thumbs up!
Social Media TV
Do you want your posts, likes and shares on digital signage? With Social Media TV you can easily integrate all of your social media channels, such as YouTube, Facebook, Pinterest and Instagram, into your programmed content.
Reading is fun, but you also need visually attractive content.